2021: the year in design
Insight
Published on 23 December 2021
In line with PDMS' overall growth, our in-house design team has grown quite a bit in the last few years and we are now a team of four full-time designers, with an occasional visitor for work experience or placement.
2021 has been a pretty unusual time for us all and in spite of (or perhaps because of?) the ongoing pandemic, we have found ourselves extremely in-demand on a wide range of creative design work, workshops, pitches, tender submissions, front-end development, web accessibility, user experience design and, at least once a day, tea & biscuit rounds. 
While we can't tell you about every project (or biscuit) we've tackled, we thought it would be fun to recap some of our highlights.
January 2021 (is it really a year ago?!) kicked off with Georgia delivering snazzy branding for some of our new SignedUp Skills clients – Essex opportunities, WorcesterSkills and Midlands Opportunities.
We've put quite a bit of thought into the way these websites work from a design point of view and we're able to brand up or rebrand new sites in just a few hours as we use variables to control the look and feel elements. While websites built using the SignedUp skills platform use standard page templates, we've found clients understandably want their own look and feel and it's a great way to do just that.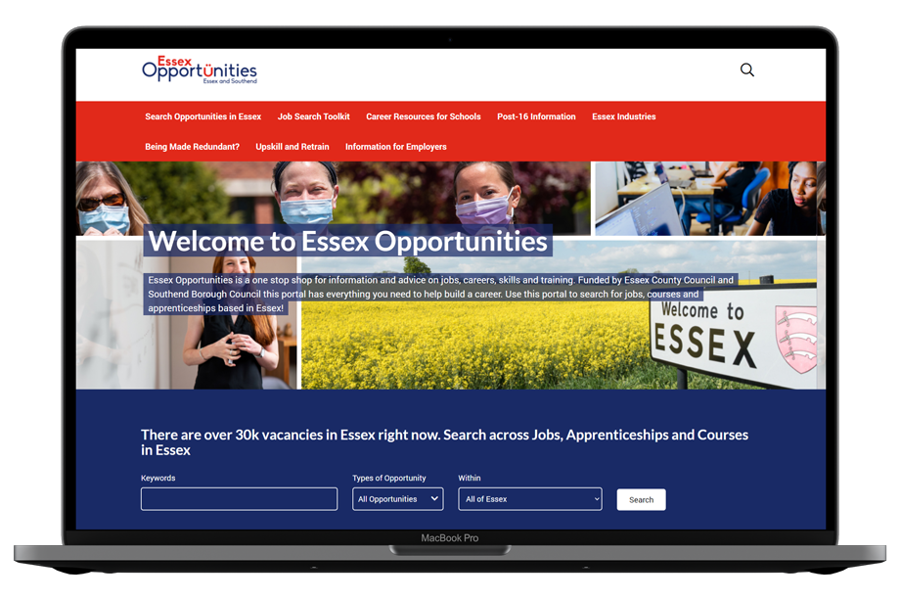 Energised by her success with SignedUp Skills, GV (as we sometimes call her) then knocked out some great mockups for Orkney Ferries to accompany a website proposal.
Dan & Georgia also did a great job designing and building the Isle of Man's first FloodHub website which was delivered in a short timeframe and provides essential information and updates about sea and rainfall-related flooding locally.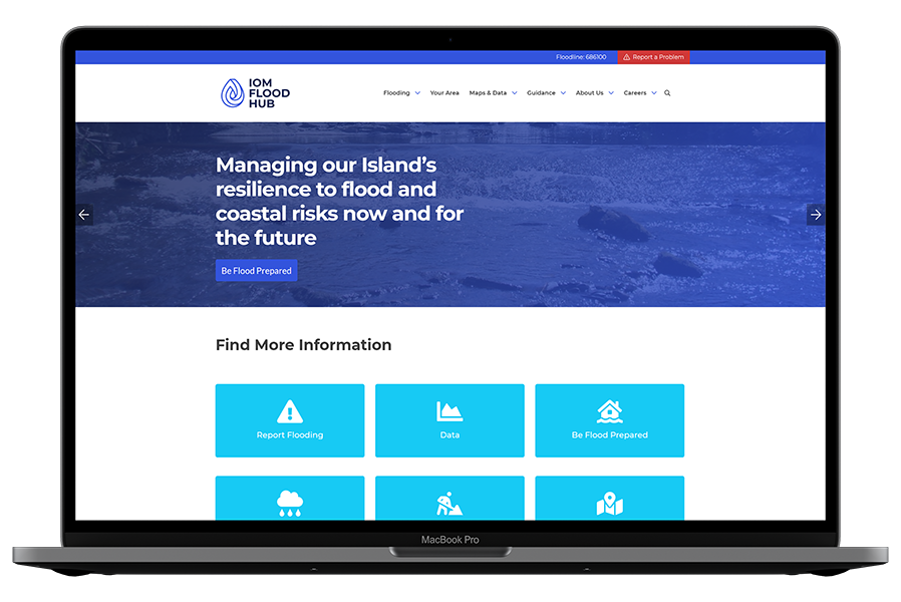 Meanwhile, Nick was busy getting to grips with some new designs and page layouts for Manx Utilities on their Smarter Living and AMI pages, before taking on a long-term designer-developer role working with Skills Development Scotland who provide a range of digital skills tools and resources. SDS has been a fantastic client collaboration and we look forward to working with them more next year.
Jim published the second in a comprehensive series of posts on Search Engine Optimisation (SEO) in February. We've been pointing clients to this resource for some free tips on how to improve their own website structure and content.
Much of on-page SEO today is about one of the less glamorous (but totally necessary) aspects of web design – web accessibility - and this has been one of our big themes in the last 18 months: amongst other projects, Georgia was heavily involved in making sure the Central Government Car Leasing portal meets WCAG 2.1 guidelines.
UK Government projects have always been a significant part of our project portfolio, and this year Dan has been working closely with a large development team at the UK Home Office on a project which we can't say too much about - but which has been very challenging both in terms of design and delivery.
Dan and Jim also collaborated on some UX concepts for the British Gas Home Services team to help visualise how technology could better support their business processes in the future.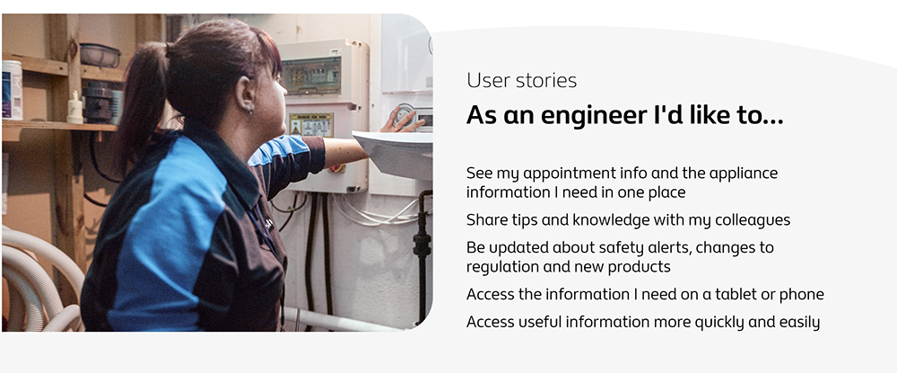 Just after the Easter break, Jim did some volunteering with a group of enthusiastic digital learning designers at Hatch, UCM's learning company, delivering masterclasses on User Experience and Digital Accessibility.
Jim also did a bit of a refresh on the logo mark for Maris, our ship registry management software and some creative communications pieces for Hertfordshire Local Enterprise Partnership, who we've been working with since 2019 on their skills & employment portal, HOP.
As the weather warmed up into the summer the workload did too, with some new website wins for the Isle of Man NetZero website and the Office of Cyber Security and Information Assurance (OCSIA).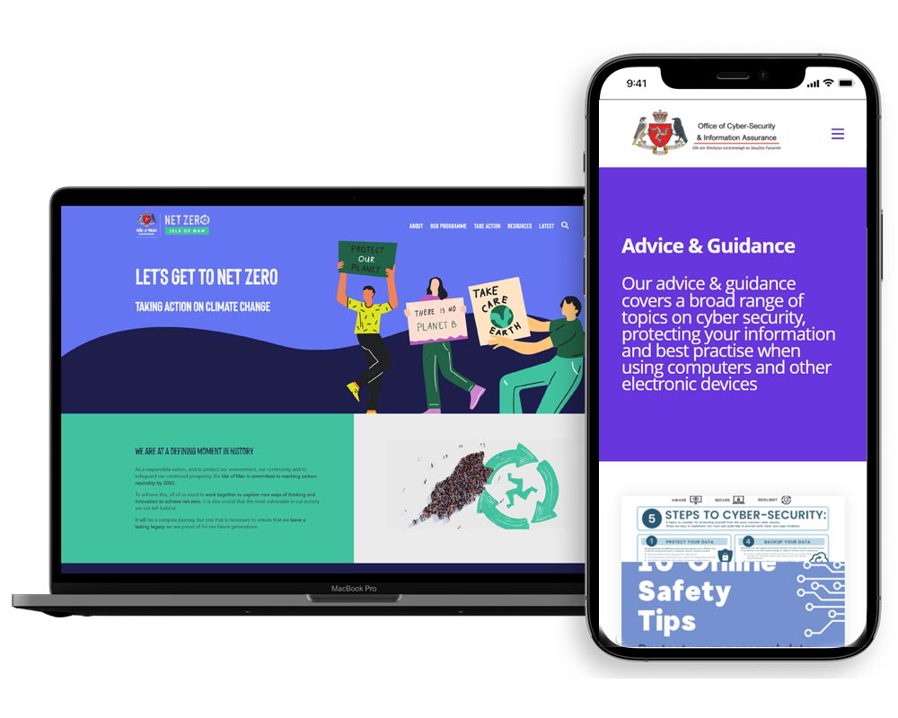 As well as coming up with great designs that helped win us the work in a public tender, Georgia did a great job handling the lion's share of Umbraco front-end templating and development on these sites, both of which are built in Umbraco 8. Both websites are also our first to reflect our professional partnership with UserCentrics who are providing us with a cookie consent solution in line with EU regulation.
Clearly, travel has been severely impacted in the Covid era, and our advertising spots at the Isle of Man Airport have sadly been a bit neglected over the last 18 months. But with the return of more frequent flights and footfall over the summer, we took the decision to reinvigorate our lightboxes and Nick and Jim came up with some great collaborative design concepts, based around the concept of 'transforming the everyday into the extraordinary.'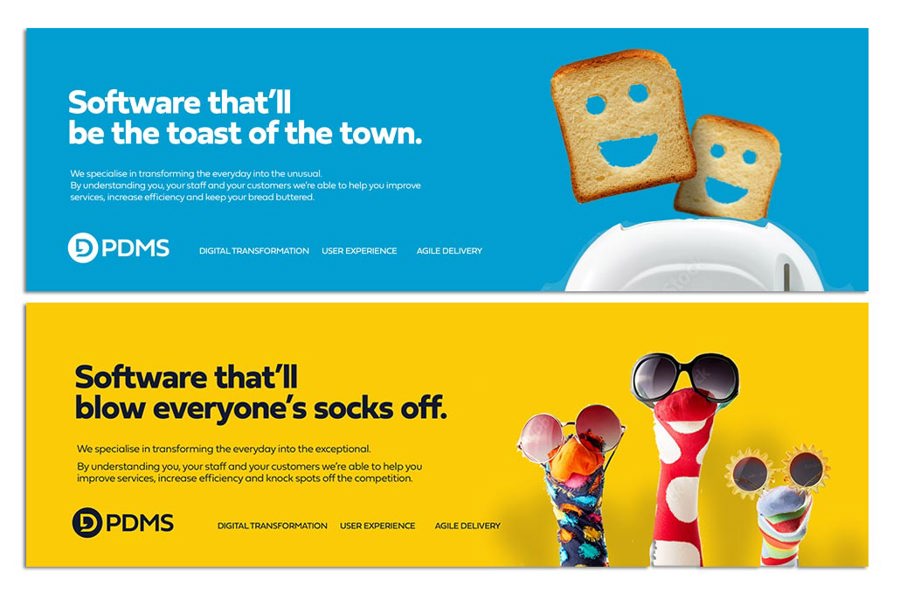 On the subject of travel, we've continued to work with a number of ferry operators by providing booking and ticketing systems and we are often asked to input into the design and UX of ferry websites and booking systems.
This year Dan and Jim have been working closely with the Isle of Man Steam Packet Company on a range of ongoing improvements to their website as part of our WebInsights service. Following design and development of a corporate blog in 2020, we helped create some new destination pages which gives the client much-needed editorial control over the imagery and more engaging content such as video to help promote events and attractions on the Isle of Man and in the UK.
Georgia also did some fresh concept ideas for Western Ferries, one of our clients in Scotland.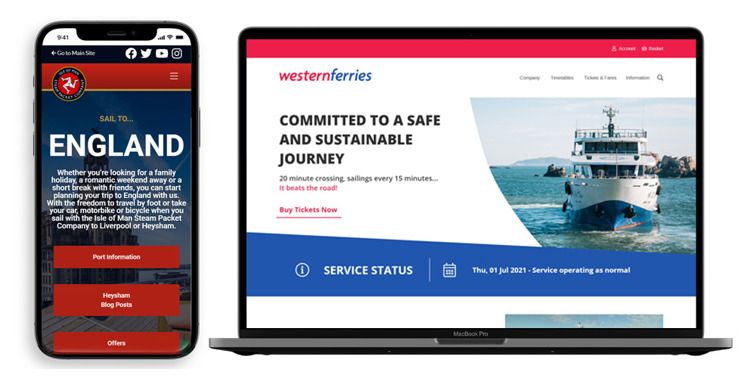 Nick has also been working as both designer and front-end developer on a number of UX improvements including mobile-friendly pages on the Bahamas Maritime Authority's business systems (affectionately known as BORIS!) These have been received very positively as part of a larger change project which is ongoing.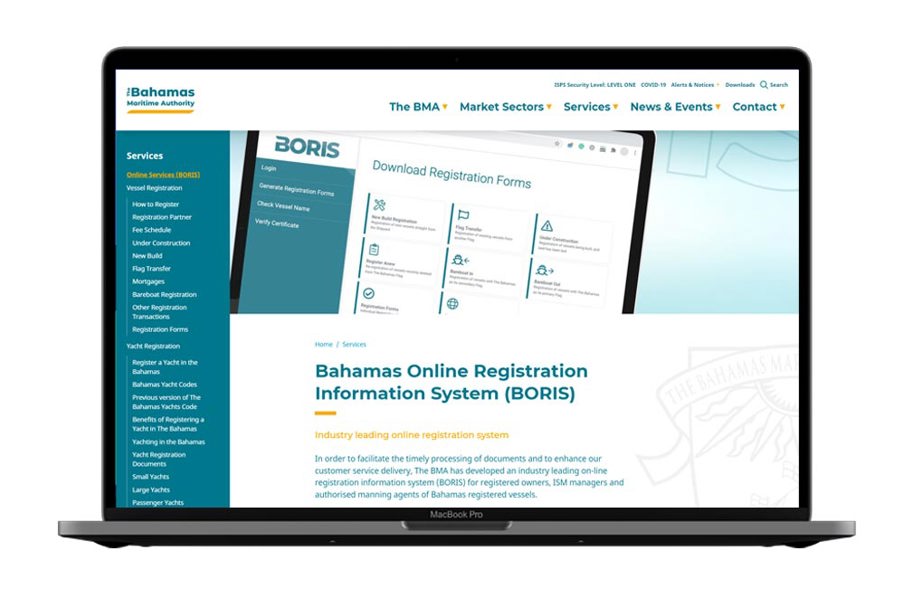 Closer to home, the sales and marketing team at PDMS have been working hard in the background to get a new product ready for market. TraderTap is a neat and cost-effective solution for UK traders who are looking for a way to speed up the admin process of moving goods to Northern Ireland following Brexit. Jim put together a simple but effective brand for this new product and we have several new enquiries from UK Traders.

We had an enquiry from one of our longstanding local adventure sport clients, Keirron Tastagh, who has set up a new business offering coaching and mentoring in the great outdoors. The website for his new venture – Bold – is built in Wordpress and following a great team effort went live in September. Working with Keirron is always a pleasure and the quality and nature of the photography and video in his line of work doesn't really need further explanation.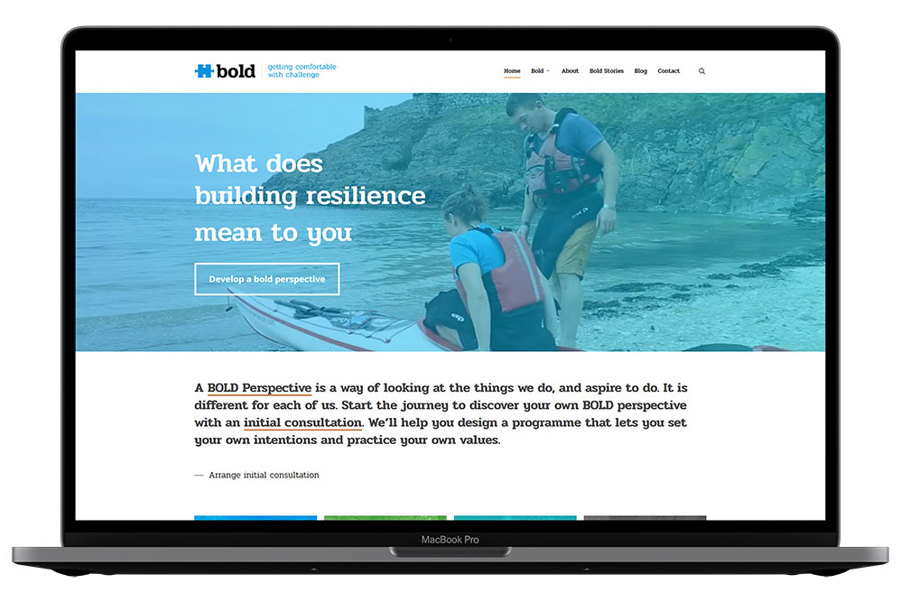 More recently, we've been supporting our development team, working with Isle of Man Transport on a handy new app which helps local residents and visitors find see where their bus (or train or tram) is, in real-time, on a map; we've already had some positive feedback about how useful this is - especially during poor weather, and we're looking forward to adding more features to this in 2022.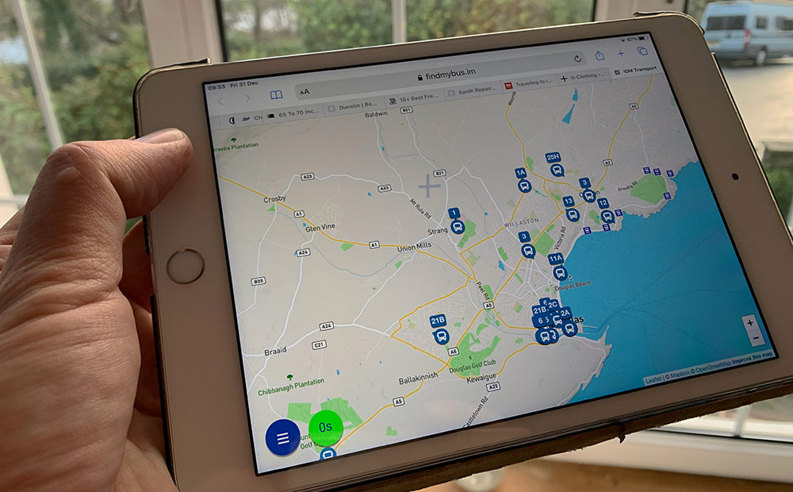 Jim and Georgia have also been working on helping young people find direction of a different kind by designing a proof of concept for a web-based careers game for Worcester Skills. The idea for the game (Simply Careers) is based on a metaphorical journey along Worcestershire's M5 during which the player collects golden pears... we're not in a position to share visuals just yet, but watch this space!
It's been a productive year for our small but mighty design team: we've helped launch new products and services, improved efficiencies for users, created brands and helped our clients create better designed, inclusive solutions.
Of course, we couldn't do what we do without the rest of the PDMS production team, especially our incredibly talented developers and we're all looking forward to the new and exciting challenges of 2022.
If you'd like to discuss your design needs with one of the team please get in touch.
Topics
design
user experience
accessibility