Gef 30 Under 30: Celebrating the Island's young minds
Event
Happening on 20 May 2023
Gef 30 Under 30 is an initiative that recognises and celebrates the achievements of the Isle of Man's future leaders and rising stars. 
Exceptional young visionaries aged between 18-30 were nominated in the hope of securing a place in one of the top ten categories and being recognised as one of the Island's next generation of leaders.
There are ten categories, which comprises: achievement, collaboration, community impact, creativity, disruptor, entrepreneurship, innovation, leadership, sustainability and trailblazers. There were three winners in each category and all winners are awarded with an energetic digital, social media and print campaign to celebrate and showcase their fantastic achievements, talents and contribution to the future of the Island.
Currently the Isle of Man is home to around 31% of people under 30 years old, which is why the Gef 30 Under 30 campaign believes young achievers should be recognised for their incredible efforts in driving the Island forward and celebrating its future leaders.
Nominees are asked to share their core values, work ethics and their contribution to the company they work for, in addition to their personal development and achievements.
PDMS employs many talented individuals, but there were three three young people who we felt were worthy of nominations, not only for their contributions to the company but for the difference they make to their professions and their local communities. 
The competition they were up against was incredible, but we're delighted to announce not one, but two winners from PDMS.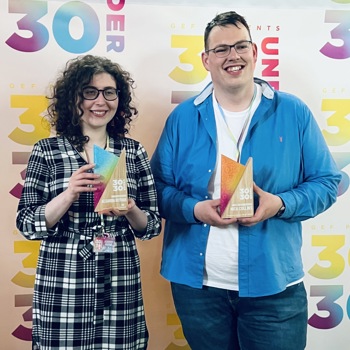 Alexandra Koyfman - Innovation Award
Alexandra Koyfman is a Senior Business Analyst, who won in the Innovation category which celebrates the island's sharpest young people who are making strides in their careers while always prioritising growth and learning. 
What sets Alexandra apart, is not only what she has achieved in the space of six years, but her drive and determination to succeed.
During her Master's degree, she undertook a project to launch and lead on a new community initiative (First Point) to help vulnerable people in times of crisis. This project helped to bring together the emergency services and local charities and demonstrated how technology can be used to deliver positive outcomes for people. 
Following her studies, we were delighted to offer her an analyst position at PDMS. Earlier this year, she was promoted to Senior Business Analyst in recognition of her hard work and dedication to the role, making her the youngest senior business analyst in the team. 
Last year Alexandra was appointed to the Senior Leadership Team of Young Business Analysts (YBA), a global network of 2000 young business analysts that provides community, supports career growth, and encourages knowledge sharing for its members. In her role, Alexandra works with an advisory board of top business analysts in the industry, leads a team of volunteers, and seeks to bring back innovations and initiatives from the wider business analyst community to the Isle of Man. 
In addition to her regular job, Alexandra dedicates her spare time as a volunteer on the Senior Leadership Team for Young Business Analysts (YBA), a volunteer-led worldwide professional network of over 2000 business analysts under the age of 35, which operates entirely through the efforts of its volunteers. She believes in the value of analysis and the importance of encouraging more young people to explore the possibilities of a career in business analysis.
Her thirst for knowledge reflects her strong desire to continuously learn and grow, and the importance she attaches to giving back to both her local community and professional network, highlights her sense of social responsibility. She is a fantastic ambassador for PDMS and the Isle of Man and a much-needed female role model in both the analysis and  wider technology sector.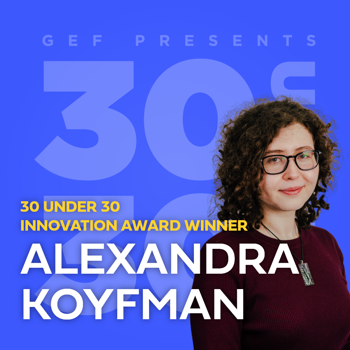 Nick Collins - Gamechanger Award
Nick Collins is a 26-year-old Senior Developer at PDMS and Junior Achievement (Isle of Man) Board member, who was nominated by his manager for his 'superhuman achievements' both in and out of work.  He successfully went on to win the Game Changer category.
Nick joined PDMS when he was 18, having just completed his A-levels, armed with an impressive portfolio of professional graphic and web design.  Since then, he's made significant strides in his career, transitioning from Designer to Front-End Developer and now his latest role as Senior Front-End Developer, which further demonstrated his dedication and expertise this his career.
Nick has been the driving force behind several changes in processes and tools at PDMS which have helped further modernise our approach to building websites and applications. He is generous with his time, sharing tools and techniques with colleagues and trainees to help us deliver better results for clients. 
When not working, Nick has consistently dedicated his time, energy and enthusiasm to support a charity close to his heart, Junior Achievement (JA).  
Sue Cook, CEO of JA IOM

 commented,

"In my many years in business, I have never come across a young person so tenacious, dedicated and willing to put in so much effort without any personal gain".
Over many years, Nick has had a significant impact on the charity both on the Island and internationally through several roles and projects, including becoming Vice President of the JA Alumni Europe . His creative and practical approach has helped to raise funds, improve the JA profile and attract supporters, volunteers and young people to the cause. In recognition of his capabilities and contribution, Nick was appointed as the youngest ever board member of JA Isle of Man.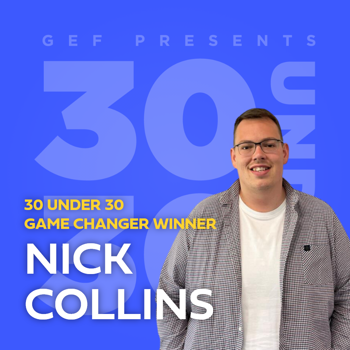 Georgia Vernon
Georgia Vernon is a 24-year-old UX Designer here at PDMS. She joined as a Trainee Designer during her final year at school, and quickly progressed to her current role, due to her increased confidence and ability towards her job. Her manager decided to nominate Georgia in the Gef 30 Under 30 competition due to her having developed exceptional web and graphic design skills, designing websites and applications used by residents and businesses across the Island and further afield.
As a young woman working in the often male-dominated technology sector, Georgia embodies the positive and collaborative culture PDMS aspires to, acting as a positive female role model. She has often given careers talks in local secondary schools, in addition to mentoring work experience students. 
Jim Rawson, Head of UX & Design at PDMS explained: "I nominated Georgia because I believe she's a bit of an unsung hero – she quietly gets on with what needs to be done, goes above and beyond at times, always makes everyone laugh and generally approaches life with an exceptionally selfless attitude.

"
Outside of work, Georgia has also put her graphic design skills to good use for local organisations, often done in her spare time and free of charge. She is a passionate supporter of Isle of Man gymnastics, having been Island champion at intermediate level for three years. Monday and Thursday evenings, and Saturdays are spent at the gymnastics club where she coaches a development class of six to eight year olds. She also commits to time outside of the gym planning sessions for the upcoming terms and working on each individual girl's goals to help them visualise what they are aiming to achieve.
Georgia is clearly an inspiring young woman, teaching others to be mentally strong, physically active and healthy, and through her passion and determination, she will continue to guide others by offering her experience and life skills.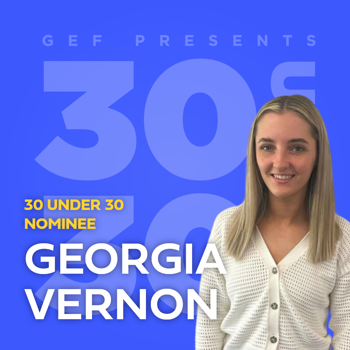 All 30 under 30 winners were invited to the grand final closing party last weekend, to honour their talent and contribution to the future of the Isle of Man and bring everyone together to celebrate in a beautiful location. 
Here at PDMS a growing number of our team are under the age of 30 and we are passionate about developing, encouraging and nurturing the next generation of digital talent.  Just like Alexandra, Nick & Georgia, many of them joined us directly from school, college or university on apprenticeships or placements. 
Congratulations to all our talented young leaders of the future and all of the 30 under 30 2023 winners and as #Gef30Under30 said, "it's a wrap...same time next year".