London fundon for our Isle of Man team
Insight
Published on 16 February 2022
One of the best-kept secrets about working at PDMS in the Isle of Man is our social committee.
The committee consists of 10 team members who all take it in turns to organise a wide variety of events for us to enjoy. We all contribute towards the social club directly from our salaries and PDMS very generously match our contributions. Now that we aren't all regularly together in an office environment, the social club provides a great opportunity for us all to get together and catch up.
Over the past year, some of the activities we've done have included:
Mad Jacks Axe Throwing
Train to Port Erin and food at Byrons
Outdoor pursuits at The Venture Centre
Bowling and curry in Ramsey
Afternoon tea at The Empress Hotel
Then every other year, the social committee generously pays for members to go away for a weekend, covering the cost of accommodation, travel, and an activity. We managed to squeeze in a trip to Bristol in February 2020 just before the pandemic took hold and this year, 49 of us went to the big smoke, London.
We flew down on Friday evening and returned home on Sunday evening and stayed at the Strand Palace Hotel, which was perfectly located just two minutes' walk from Covent Garden.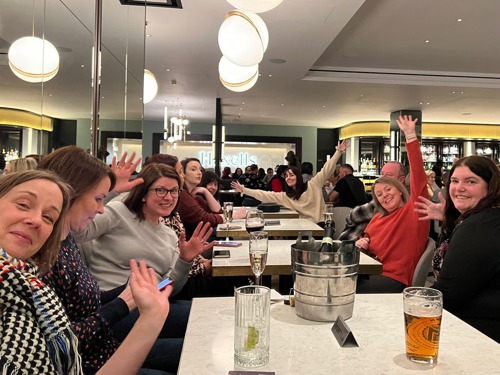 (Drinks at the hotel on Friday evening)
On Saturday, some people soaked up the culture and history of London, visiting The Tate Modern, London Transport Museum, Westminster Abbey and a tour of an abandoned tube station. Others took in a show, and some went and helped support the Highstreet with a spot of shopping.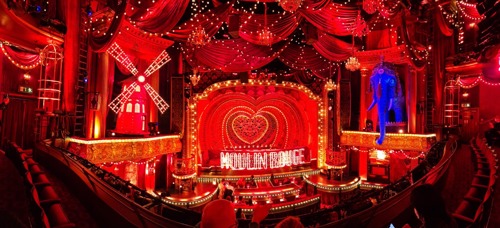 (The set of West End show, Moulin Rouge)
Team PDMS then reconvened in the evening to go to Swingers crazy golf in Mayfair, taking on the Helter Skelter course. Some people took the competition very seriously, others not so much…. We were lucky enough to have our own private area and bar with food provided by the different street food vendors.  The party animals in our team then went out on the town to dance the night away while others chose bed.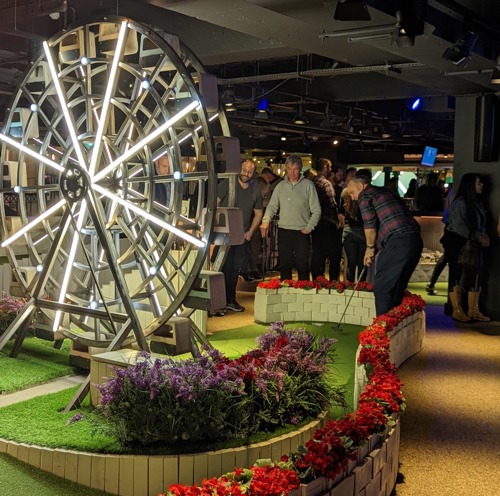 (Bruce aiming for a hole in one at Swingers)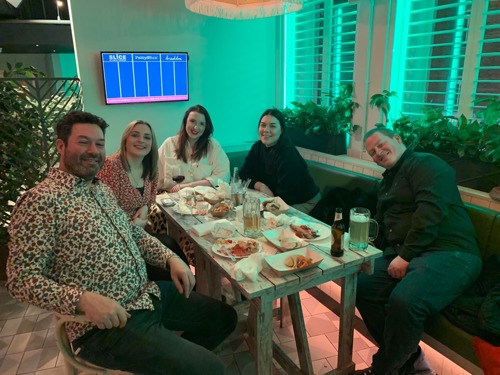 (Some of the team at Swingers)
On Sunday, our very own Jane Dellar, one of our UK business development team members, caught the train over to meet some of the team for lunch. Others met up with friends and family, had leisurely brunches and lunches, and took in the last of the sights before heading back to Gatwick to fly home.
I feel lucky that I'm part of the PDMS team and was able to travel to London with so many fantastic friends – sharing lots of laughter and making very special memories.