PDMS – A quarter of a century in the technology business
Insight
Published on 13 November 2018
PDMS – A quarter of a century in the technology business
As 2018 is PDMS' 25th year in business, I thought I would take the opportunity to recap on just how far the company has come since it was originally formed in 1993.  Whilst Whitney Houston and Shaggy were riding high in the charts and Bill Murray was constantly reliving the same 24 hours in Groundhog Day, Chris Gledhill and Jon Allen decided to start a company to provide data consultancy services. 
1993
Taking the Ronseal "it does exactly what it says on the tin" approach to naming the company, Professional Data Management Services Limited was formally registered as an Isle of Man company.  The short version – 'PDMS' – has been the cause of several cases of mistaken identity over the years, most notably with a Scottish company that specialise in Deer Management, rather than Data Management!
90s to the 00s
In the first 10 years, PDMS grew steadily and the organisation evolved into a full service technology company – providing consultancy, software design and development and hosting and managed services.  With the growth of the internet, we turned our attention to web-based applications – helping businesses exploit new technology to join up disparate systems, interact more easily with their customers through websites and make organisations more efficient – and therefore more productive.
2010s
Fast-forward to 2010 and PDMS was on the move.  We had outgrown our offices in Castletown and so relocated to 'the big smoke' – moving to Global House in the Isle of Man Business Park.  Shortly after that we also expanded into Scotland, from opening a small two-man office in a shared space in 2013, we now have fifteen Glasgow-based employees working from our own dedicated spacious office in Academy Park  which we moved into in 2017.
How our services have grown in 25 years
The variety – and scale – of software we've delivered and continue to support often surprises people:
If a British Gas engineer services your boiler, they'll be using our software to look at manuals and parts.
If you've collected medicine from the pharmacy at your local hospital, the pharmacist will be using our NHS contracts catalogue.
If you've been on a ferry in Scotland, or on the Steam Packet, then you'll have made the reservation or held a ticket issued by our software.
If you are ever unfortunate enough be charged with a criminal offence in England or Wales, then the legally approved offence code and wording would come from a service we developed for the Police National Legal Database!
Over the years we have been proud to boast several "firsts".  We developed one of the very first interactive databases for the leisure sector, for Forte Hotel group and, with a car leasing website for the NHS (which has since been rolled out across the UK Government), the first online price comparison website for the public sector.
Chris Gledhill was also the first (and only) person to miss the inaugural Citywing flight from the Isle of Man to Glasgow where he was supposed to be meeting and greeting Alex Salmond (the First Minister of Scotland at the time) – he'll never live that one down! 
We are also immensely proud to have worked on projects which can make a real difference to people's lives over the years.  Recently we've been working with, Isle of Man-based Goshawk Communications on software which enhances the clarity of mobile phone audio for people with hearing impairment. Our self-initiated project, FirstPoint, is also helping to provide additional support to vulnerable members of our community in emergency situations.
Some of our projects have also delivered huge cost savings.  The Ask the Police website and mobile apps rolled out in the UK and Scotland are estimated to save the police over £12 million a year by reducing the volume of non-emergency calls.
PDMS goes global
We've also become a significant exporter of technology services and solutions – not just to our next door neighbour in the UK but further afield. We have customers in Gibraltar, Guernsey, the USA, Canada, Bahamas, Seychelles and the Cook Islands.  We seem to have an uncanny knack of sending members of our business development team to exotic but unpredictable locations – in 2016, two separate parties had to simultaneously endure Hurricane Nicole in Bermuda and Super Typhoon Haima in the Philippines!
Along with the good times, there have been tougher times too. We have successfully weathered several major economic storms including the burst of the 'dot.com bubble' in 2001 and the financial crisis of 2007/2008 and subsequent global recession. Whilst some clients of old haven't fared so well, fortunately the majority have. We have forged long-standing partnerships of ten years and more with customers including the NHS, the Isle of Man Government, Centrica and Stanley Black & Decker to name just a few.
We believe the real key to our longevity and ongoing success is our great team of people who go above and beyond to deliver a great service to our clients.
Celebrating 25 years
To mark this momentous milestone, we brought everyone from PDMS together on the Isle of Man to celebrate.  Staff from our Glasgow office, together with home workers from around the UK, joined the team at our head office in Global House. With nearly 80 people now working at PDMS, it was a great opportunity for everyone to meet up in person and enjoy some Manx hospitality.  After a trip to Port Erin on the steam train, we put on our dancing shoes and headed over to The Abbey for an evening of great music (thanks to local band The Switch) accompanied by fantastic food and drink.
How things have changed in 25 years
25 years ago, the words 'Apple' and 'Cloud' would have simply conjured up images of fruit and water vapour. Similarly, email, web browsers, broadband, Google, Wi-Fi, smartphones, apps, Software as a Service (SaaS) and blockchain were all terms that didn't have any meaning in 1993. The pace of change in the industry and development of new technologies during the period PDMS has been around is staggering.
However, a focus on good software engineering practices and our ability to really understand data in all its forms, have always stood us in good stead for each innovation that has been around the corner – from broadband to Bluetooth and beyond.
Our many years' of collective experience have taught us that when it comes to digital transformation, technology is the easy part! The real key to unlocking the value technology can deliver is understanding people, how they work, and what they are seeking to achieve.
So with the wish that we can achieve even a fraction of the problem-solving, success and fun we've had so far – here's to the next 25 years!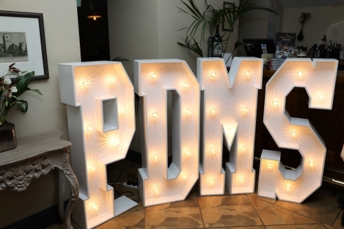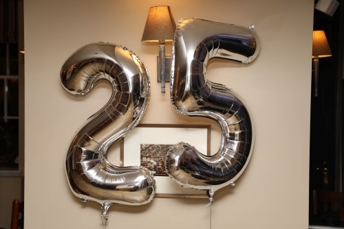 Topics
25th anniversary
Technology