Event recap | Digital Accessibility - How can we make the web inclusive?
Insight
Published on 07 December 2020
In our first live event of 2020, we were delighted to host our well-attended seminar: 'Digital Accessibility - How can we make the web inclusive?' 
In the Isle of Man ,we are extremely fortunate that we have no community cases of Covid-19 and we are currently able to run events and gatherings without social distancing.
To (almost) coincide with World Disability Day, PDMS Design Manager Jim Rawson explained the importance of website accessibility, why it matters more then ever and how a focus on it is good for people and business.
There was a brief update on UK legislation relating to digital accessibility, followed by top tips for making your website accessible.
Nearly one in five people in the UK have some form of disability, and yet the majority of websites and digital services still don't meet the minimum recommended standard of accessibility.
4 million disabled people abandoned retail websites in 2016 because of barriers to completion (

Source: 

We are purple)
We were also joined by some local 'experts by experience' who gave some real world insight into using tech with a disability.
Dave Wilson and Samantha Ash of Manx Blind Welfare gave a fascinating demonstration of the JAWS screen reader which is used by tens of thousands of blind internet users to access information and services online.
Cole Liggins, who has a rare form of arthrogryposis, then shared how he adapts 'off the shelf' technology to suit his needs.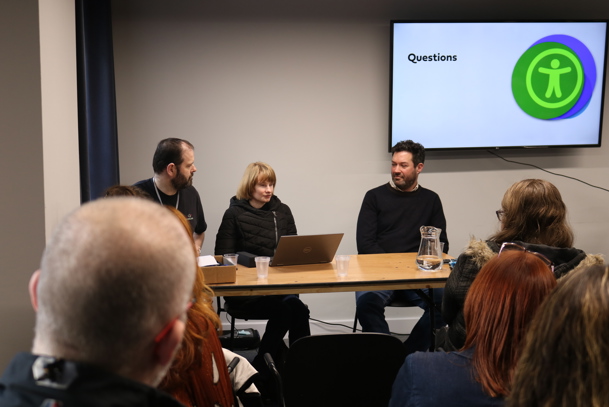 (Pictured Jim Rawson with Dave Wilson and Samantha Ash from Manx Blind Welfare)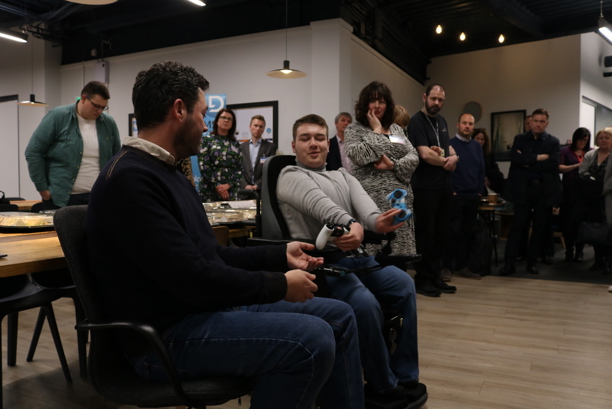 (Pictured Cole Liggins sharing with the audience how he games online)
We've been working on a number of accessibility projects during 2020 and if you would like to find out more about our accessibility services, please get in touch.
Download a copy of the presentation
Topics
Accessibility
Web Development
Inclusivity
Isle of Man