About the project
In January 2021, the Department for Work and Pensions (DWP) announced a funding boost for ten Local Enterprise Partnerships to develop and trial locally-led digital Mid-Life MOTs.  The trials were designed to help those most at risk of experiencing long-term unemployment and to encourage Small and Medium Enterprises to explore how modest changes could improve retention, succession planning and support a more motivated workforce.  
The Humber LEP turned to PDMS to enhance their existing SignedUp Skills portal and create a dedicated Mid-Life MOT hub that would join up local provision, communicate key messages clearly and reach the target audiences.
The three-month project reached 131,506 individuals with key messaging and resulted in over 7,000 engagements with the Mid-Life MOT.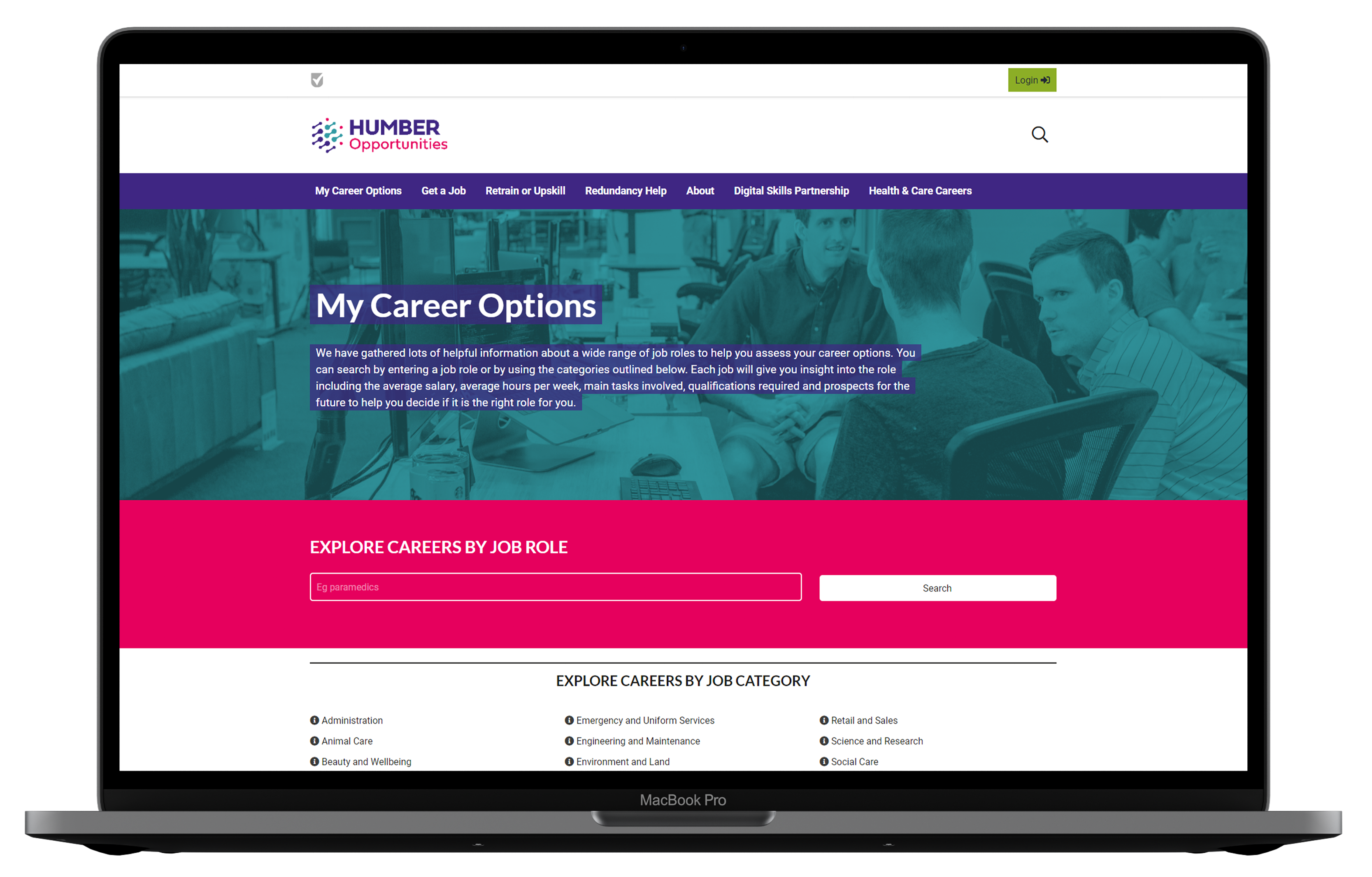 The problem
Although the Midlife MOT was initiated before the pandemic, the impact of Covid-19 brought the project into sharp focus.  A report from the Resolution Foundation found that employment of over-50s was falling at twice the rate of other age groups as a result of the pandemic and warned that unemployment could be affecting many older workers' retirement plans.
Emily Andrews, senior evidence manager at the Centre for Ageing Better, said:
The over-50s have been hard hit by the pandemic, and face particular struggles getting back into work compared to younger workers. 
According to the Office for National Statistics, in January 2021 there were 407,000 unemployed over 50s in the UK, making up one in four of all unemployed people.  
This problem was very relevant to the Humber region, due to its older workforce demographic in comparison with other areas.  
The solution
PDMS and the Humber LEP kicked off the project by co-ordinating a workshop between a wide range of stakeholders including DWP, Public Health England, The Money and Pensions Service, Active Humber, and the National Careers Service. This resulted in agreement on the key problem areas and goals to align services to work together to better address the challenges: 
Raise awareness of challenges faced by target demographic 
Help reach those most at risk of experiencing long-term employment 
Grow awareness amongst employers of the need for and benefits of a healthy workforce 
Establish wider recognition from employers that they have a part to play, not only for their workforce but for their business going forward
Key messages and tone were also agreed to ensure the communication strategy was effectively positioned to reach as many Humber residents and businesses as possible. 
We then moved quickly to implement a Mid-Life MOT Hub in the existing SignedUp Skills implementation in Humber.  We guided the content structure to create a comprehensive and easy to navigate hub for the target audiences to find relevant information and understand next steps to undertake in their Mid-Life MOT journey. 
As soon as the Hub was in place, we set up dedicated social media channels and launched a targeted social media campaign and SEO strategy to increase awareness amongst the target audiences.  Once directed to the portal, the Mid-Life MOT hub provided the ability for residents and businesses to self-serve or be directed to local support.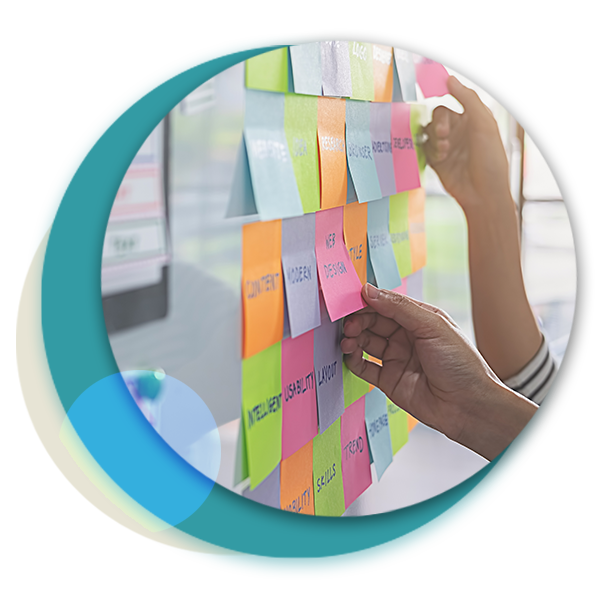 The results
131506 individuals were made aware of the Mid-Life MOT
7000+ people actively engaged with the material on the portal
The most viewed pages on the Hub were:
Support for individuals 
Take the Mid-Life MOT 
Support for my Health 
Support for my work 
The top three most engaged with resources were:
What Humber LEP said:
Nathan Jenkins, HEY LEP Employer Engagement Manager
'PDMS supported the HEY LEP [successor to the Humber LEP] on delivering a time sensitive and important project on behalf of the Department of Work and Pensions. The project was not only time sensitive but particularly important to the Humber due to the regional demographic breakdown. From planning and running initial stakeholder workshops, to build out and delivery, the service from PDMS was exceptional. Jane Dellar and Hannah Wild are incredibly responsive and sensitive to the needs and demands of the project. From troubleshooting and supporting the project, they helped to elevate and evolve the project beyond the initial brief. Further to this, through their guidance and the secondment of Caroline into the project to manage our social media, we were able to reach over 100,000 local residents in the Humber. The delivery of this project was so successful inevitable due to PDMS' role. As a result, we were able to make a real, tangible impact on local residents lives.'
Gill Dillon, Senior Adviser for Employment and Skills
'Working with PDMS to develop the Mid-Life MOT proposition for the DWP Digital Discovery pilot enabled the LEP to deliver a successful pilot which brought together key partners including National Careers service, Money and Pensions Service, Public Health England, Active Humber and Jobcentre Plus. All partners were able to contribute resources which PDMS developed on the on-line portal to bring together a wide range of information in a user-friendly, accessible format. PDMS provided essential expertise to develop a targeted social media campaign which proved to have an extensive reach across the Humber area. The analytics provided valuable insight about the type of information that was accessed by individuals and employers which will be used by DWP when developing future Mid-Life MOT communication.'